Contact Us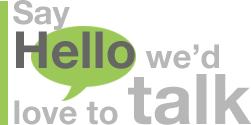 At PRI, our goal is to provide you with a level of customer support and service that matches the high quality of our programs. Whether it's product information, online ordering, training or research, your questions are important to us. Please choose a category from below which best reflects the content of your question. We will make every effort possible to respond to your inquiry in a timely manner.
Here are some ways to reach us.
Mailing Address:
Prevention Research Institute
841 Corporate Drive, Suite 300
Lexington, KY 40503
Phone Number: 800.922.9489
Fax: 859.223.5320
Office Hours: 8:30 AM to 5:00 PM Eastern Time Zone (ET), M-F
If you have a question for a specific PRI staff, please go to the Our People page. You can also contact us by email through our web form.
ACCOUNTING:
Charlie Crouch or call PRI's main office at 800-922-9489.

Ordering Workbooks And Instructional Materials:
Please make your initial workbook order and poster request by phone with Paul Marx at PRI's main office at 800-922-9489. Please have a purchase order or credit card handy to provide billing information. Be sure you are authorized on the account to make the purchase. Allow 10 days for shipping and handling.
Alcohol And Drug Research And Evaluation Questions And Comments:
Alcohol research – Mark Nason or call 859.296.5030
Brain and drug research – Allan Barger or call 859.296.5037
Prime For Life and Prime Solutions evaluations – Mark Nason or call 859.296.5030
Training Questions And Comments:
Program Questions And Comments
Prime For Life Prevention Program – Michelle Stephen (Director of Training and Development,Trainer)
Prime Solutions Treatment Program – Mark Nason (call 859-296-5030)
Media Production And Technology Questions And Comments
Coordinators of Prime For Life® States And Systems
Allan Barger (Research Analyst, Program Consultant, Trainer)
Michelle Stephen (Director of Training and Development, Trainer)
Iowa
New York
Utah
All other states and systems not listed
Georgia
New York
U.S. military